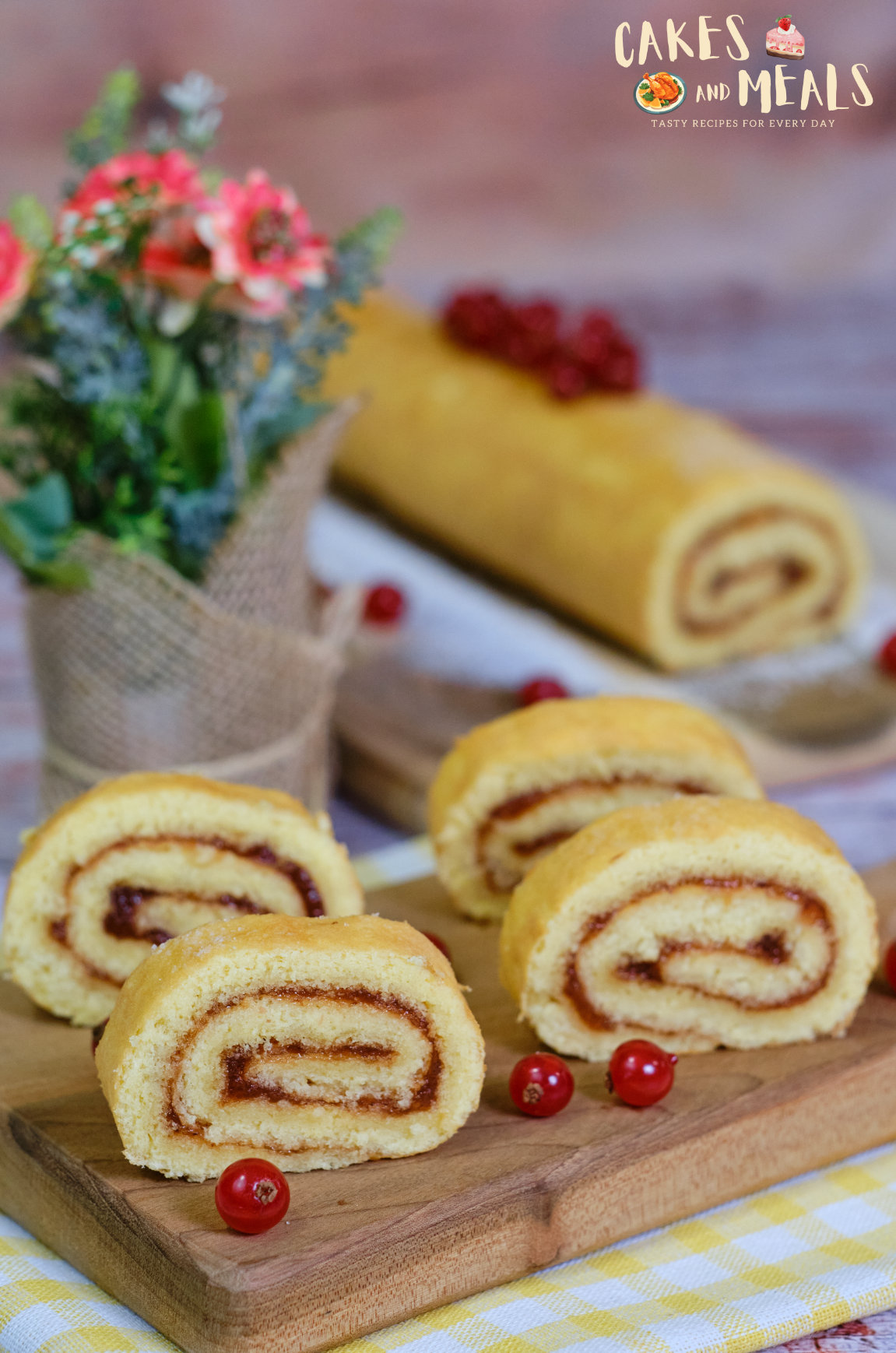 A fine swiss roll with jam is one of the favorite recipes of our mothers and grandmothers, and I also like to prepare it for my daughter. This soft biscuit roll is made from only a few ingredients, which are also affordable, and gives a full and generous taste. And how good it is is confirmed by the fact that it always disappears in an instant.
Although this is a simple recipe, you will find a whole range of different variations on how to make it. This applies especially to the folding of the roll itself, which is always the most delicate part for this dessert to turn out just the way it should. I make it in the traditional way, with which you can be sure that it will always work and that the biscuit will never crack.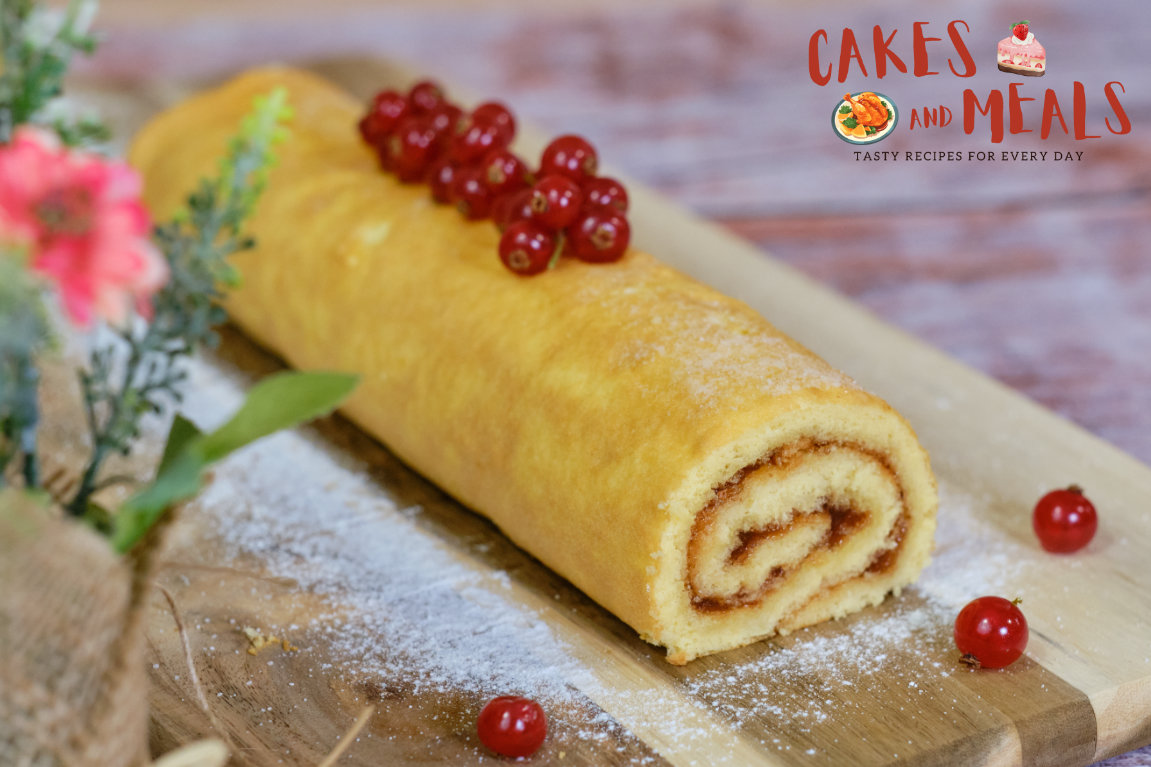 Swiss Roll with Jam – a proven recipe of our mothers and grandmothers
The roll is folded while it is still hot, right after it is taken out of the oven. In addition, it is wrapped in a damp kitchen towel, which is a useful old trick. When it cools down, it is first unwrapped, then coated with jam. After that, the roll is easily rolled once more into the final shape. If desired, you can also sprinkle sugar on top, but you don't have to – make it as you prefer.
The biscuit is extremely soft and tasty, and you can use it for all kinds of biscuit rolls and different fillings. Various jams and jams, but also Nutella and similar chocolate spreads will be perfect. However, my favorite version is the swiss roll with jam, probably because I'm used to it, and when served with a cup of milk or cocoa, it has no equal.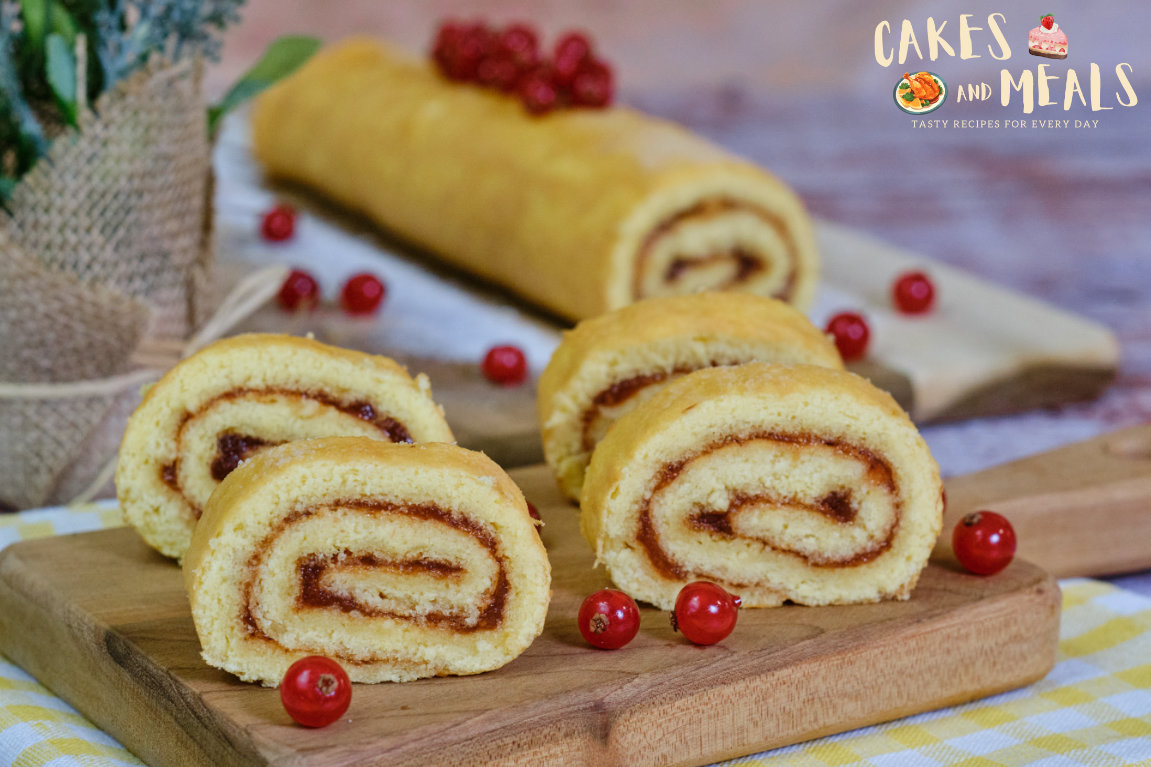 Sign up for free to our YouTube channel HERE, as well to our newsletter to always be among the first to receive our new recipes.
RELATED: If you are looking for more fine recipes like this swiss roll, be sure to try the excellent old fashioned apple cake.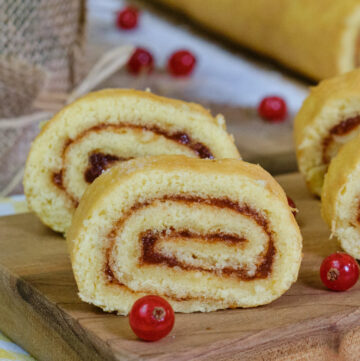 Swiss Roll
This Swiss Roll served withcup of milk or cocoa is just perfect, and the kids love it.
Ingredients
5

eggs

3

oz

of sugar

2

tsp

vanilla sugar

8

tbsp

of all- purpose flour

1

tsp

baking powder
Filling
9

oz

of jam as desired

(our was made from mixed fruit)
Instructions
Separate the whites from the yolks and mix them into stiff snow.

Add sugar and vanilla sugar and mix well again.

Then add the egg yolks one by one and mix the mixture after each one.

Add flour and baking powder and then mix the mixture by hand with a whisk.

Take the oven-sized pan and put baking paper on it.

Take a little of the mixture with a spatula or something similar and use it to stick the paper on the bottom side to the waterproofing so that it doesn't move.

Shake the mixture into the pan and level it well.

The biscuit is baked in an oven preheated to 350 degrees F for 15 minutes.

While the biscuit is baking, wet a cloth and wring it out well and spread it on the base.

Transfer the baked hot biscuit immediately to a cloth with the baking paper facing up.

Carefully separate the baking paper from the biscuit, and roll the biscuit together with a wet cloth.

Close the cloth on both sides and let the biscuit cool to room temperature.

Unwrap the cooled sponge cake, spread the jam evenly over the entire surface and carefully roll it up again.

Before cutting and serving, sprinkle with powdered sugar.