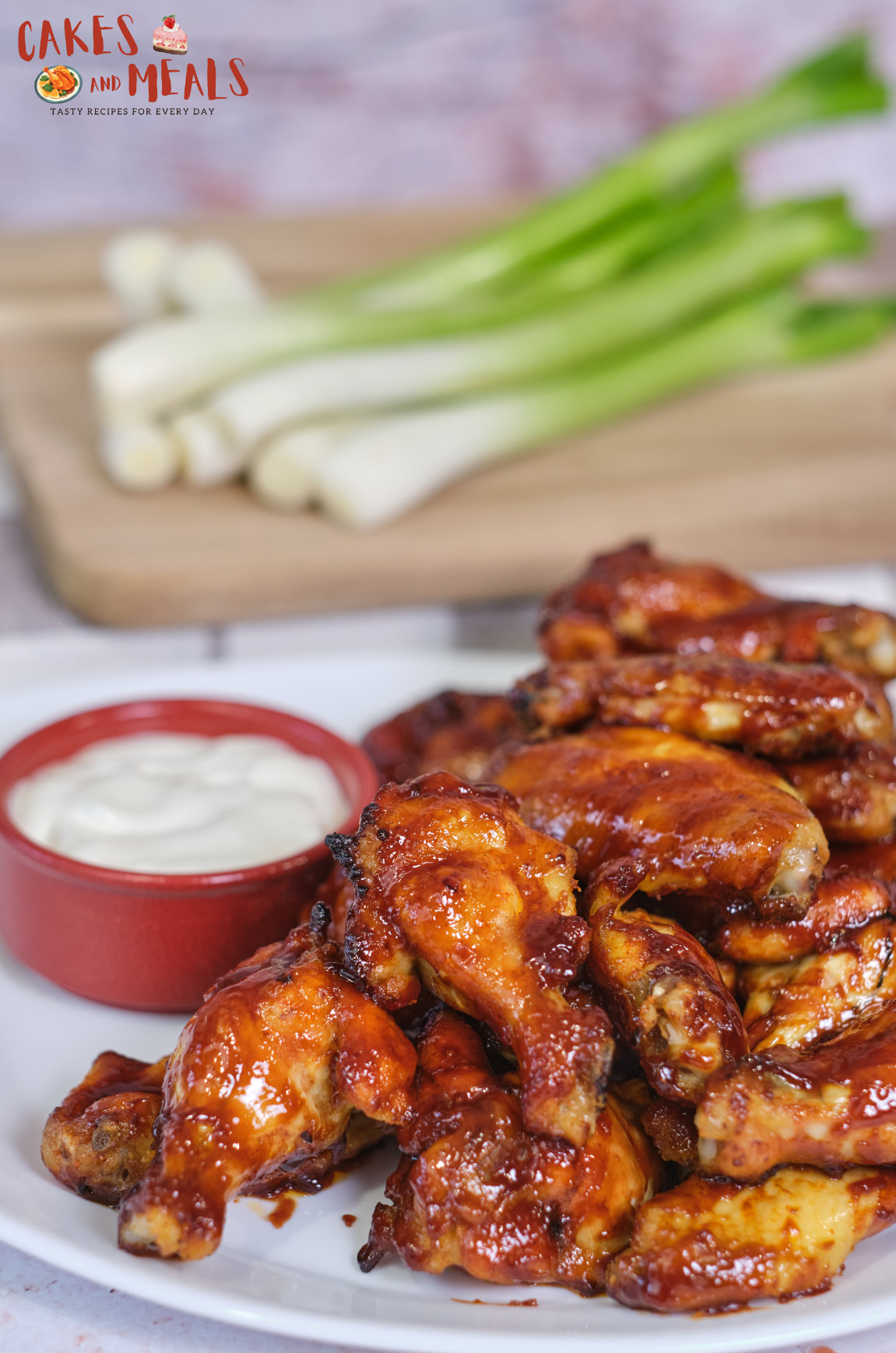 I love chicken in every possible way, but one of the parts of it that is often forgotten are the wings. However, they can be very nice and even very attractive when prepared properly, and these BBQ chicken wings are simply perfect!
They are crunchy and juicy at the same time. They stick to your fingers like real delicious snacks that you are guaranteed to enjoy. I prepared them by cutting them in half in order to bake them as good as possible. You can, of course, prepare them whole, but they will be even better this way. Ever since I tried them for the first time, I always prepare them like this.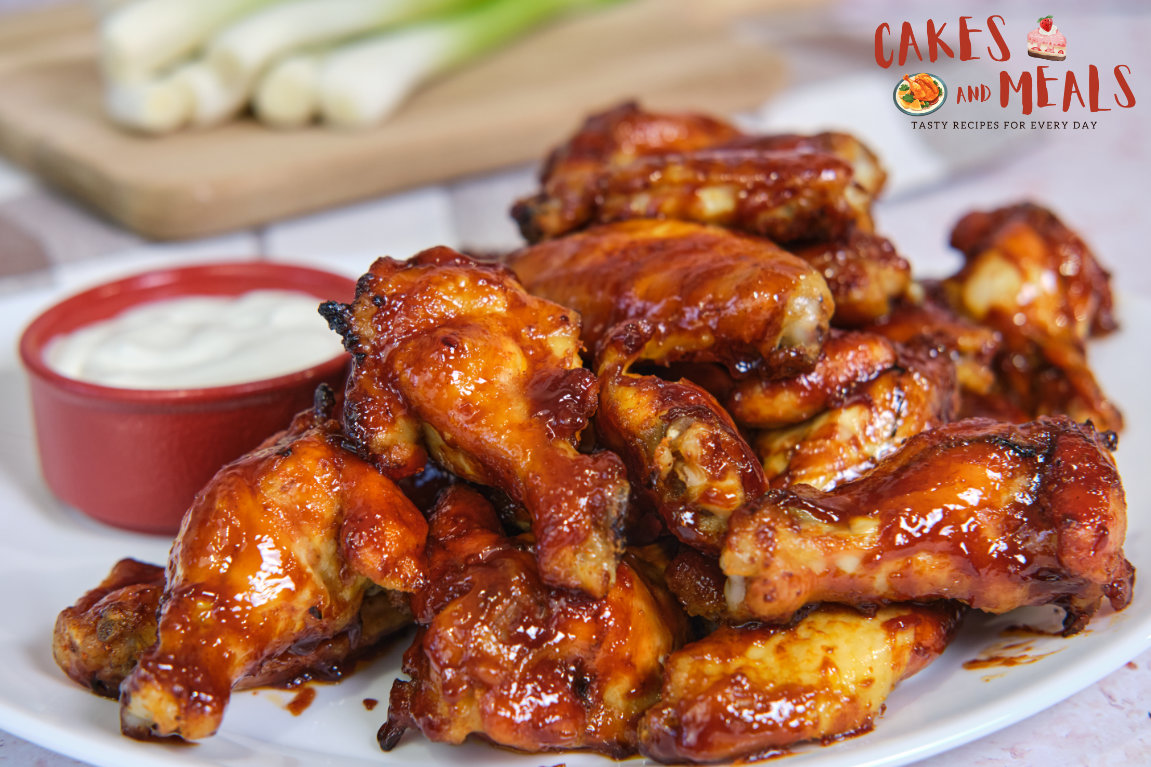 BBQ Chicken Wings that stick to your fingers
The recipe is simple, and the following instructions will give you really perfectly roasted meat. Before baking, roll the wings in oil, then in a mixture of ground red pepper, granulated garlic and salt. As for the pepper, it can be sweet or hot, if you prefer a more spicy taste.
We bake them in three stages, and before the last one, we coat them with a fine sauce made of BBQ sauce, ketchup and honey. It is this sauce that gives the nice dark shimmering look that makes these BBQ chicken wings look so special. It will be perfect as small snacks at get-togethers, but also a great lunch that the little ones will especially like. Be sure to serve them with some nice sauce, because that way they will be even better!
This is definitely the best recipe for BBQ chicken wings I've ever made and I definitely recommend you to try them!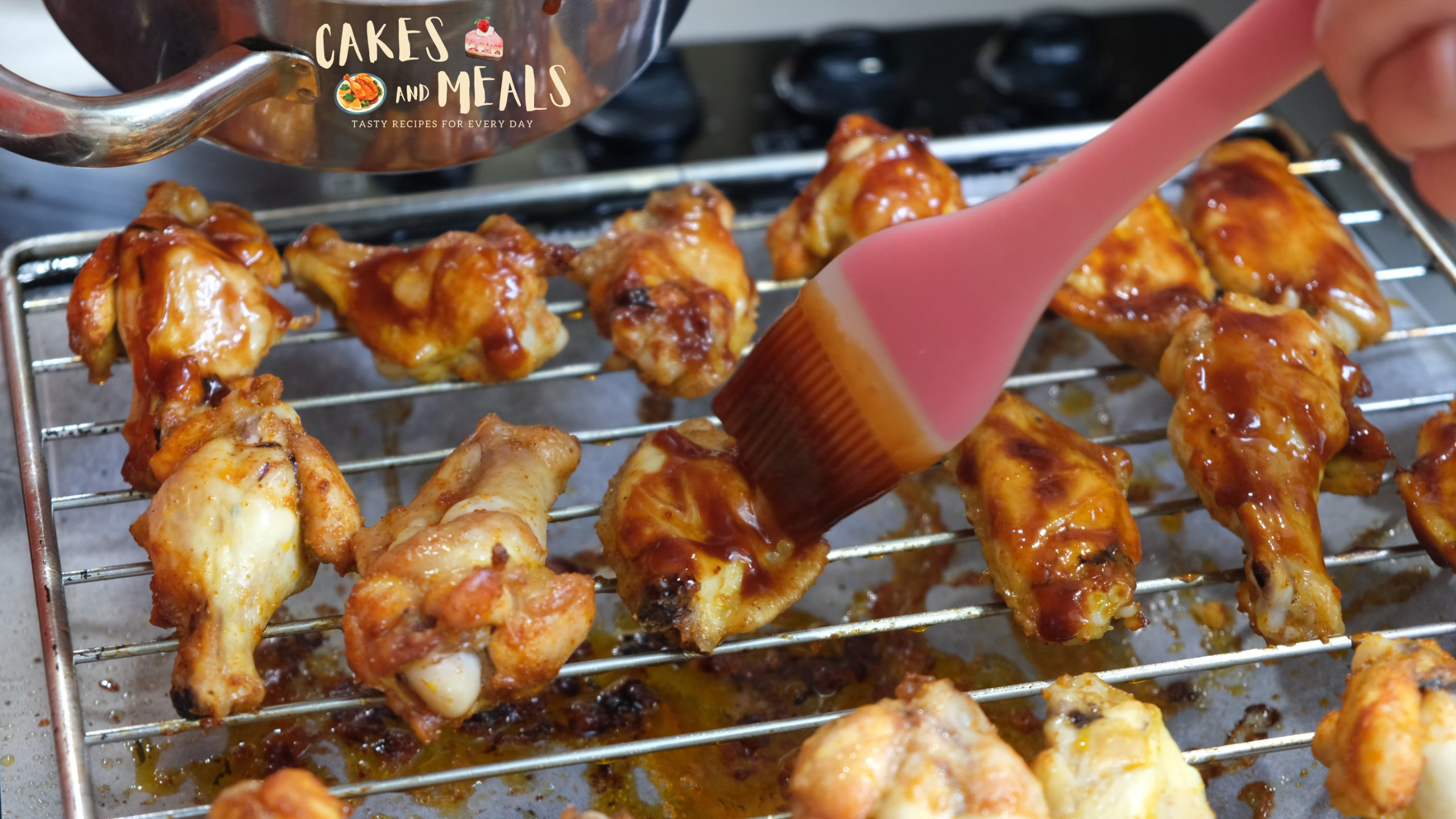 Sign up for free to our YouTube channel HERE, as well to our newsletter to always be among the first to receive our new recipes.
RELATED: If you are interested in a side dish that you can serve with this meal, I definitely recommend our recipe for roasted baby potatoes.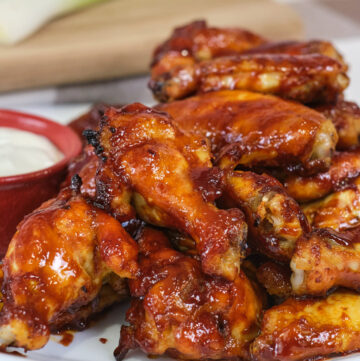 BBQ Chicken Wings
These BBQ Chicken wings stickto your fingers and will be perfect as small tasty snacks at variousget-togethers.
Ingredients
2 ¼

pounds

chicken wings

tips removed

2

tbsp

oil

½

tsp

salt

1

tsp

garlic powder

1

tsp

smoked paprika
BBQ Sauce
1

cup

barbecue sauce

¼

cup

honey

2

tbsp

ketchup
Instructions
Cut the chicken wings into two parts along the joint.

Put them in a large container, then add oil to them and mix everything well with your hands.

In a separate bowl, mix ground red pepper, garlic granules and salt.

Sprinkle the mixture over the wings, then mix well again with your hands so that the mixture sticks well on them.

Place baking paper on a oven-sized pan, and place the oven rack over it.

Arrange the wings on the rack and bake them in an oven preheated to 425 degrees Fahrenheit for 20 minutes.

After 20 minutes, take the wings out of the oven, turn them to the other side, then put them back and bake at 400 F for another 20 minutes.

During this time, mix barbecue sauce with honey and ketchup in a bowl on the stove and mix everything well.

Heat the mixture to a boil and then cook on low heat for 2 minutes.

Take the wings out of the oven and brush them with the mixture on both sides.

Return the wings to the oven heated to 425 F for another 15 minutes and serve hot alone or with your favorite sauce.