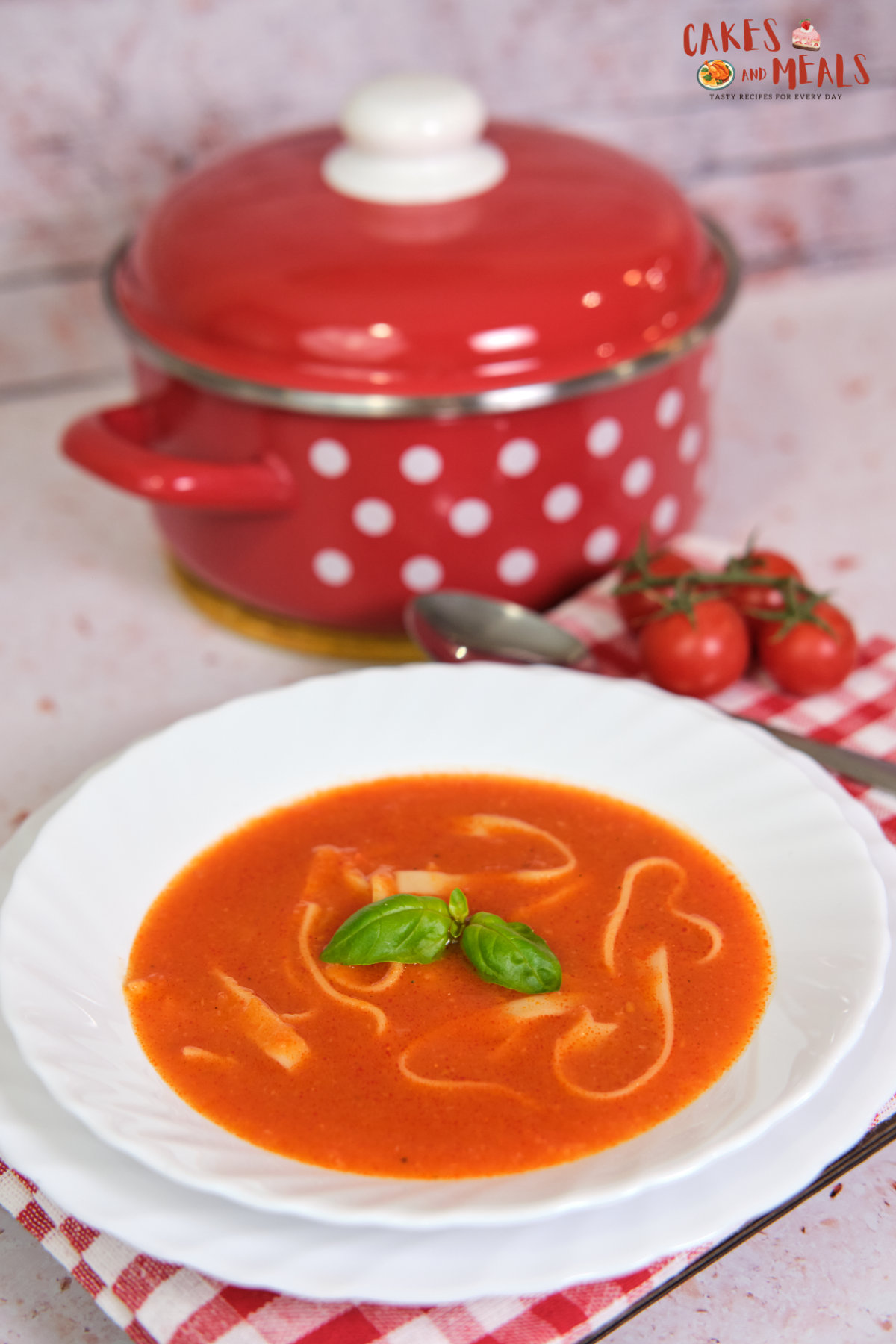 If you search various cookery books and gastro sites, you will see that tomato soup is one of those dishes for which there are really quite a few different recipes. Some of them are better and others worse, but I have to admit that I have been looking for a really good recipe for quite a long time.
This soup can be made in various other ways, and some of them have a superb and rich taste. The recipe I'm bringing here is exactly that, and I'm sure you'll enjoy it even if tomato soup hasn't been at the top of your favorite dishes so far.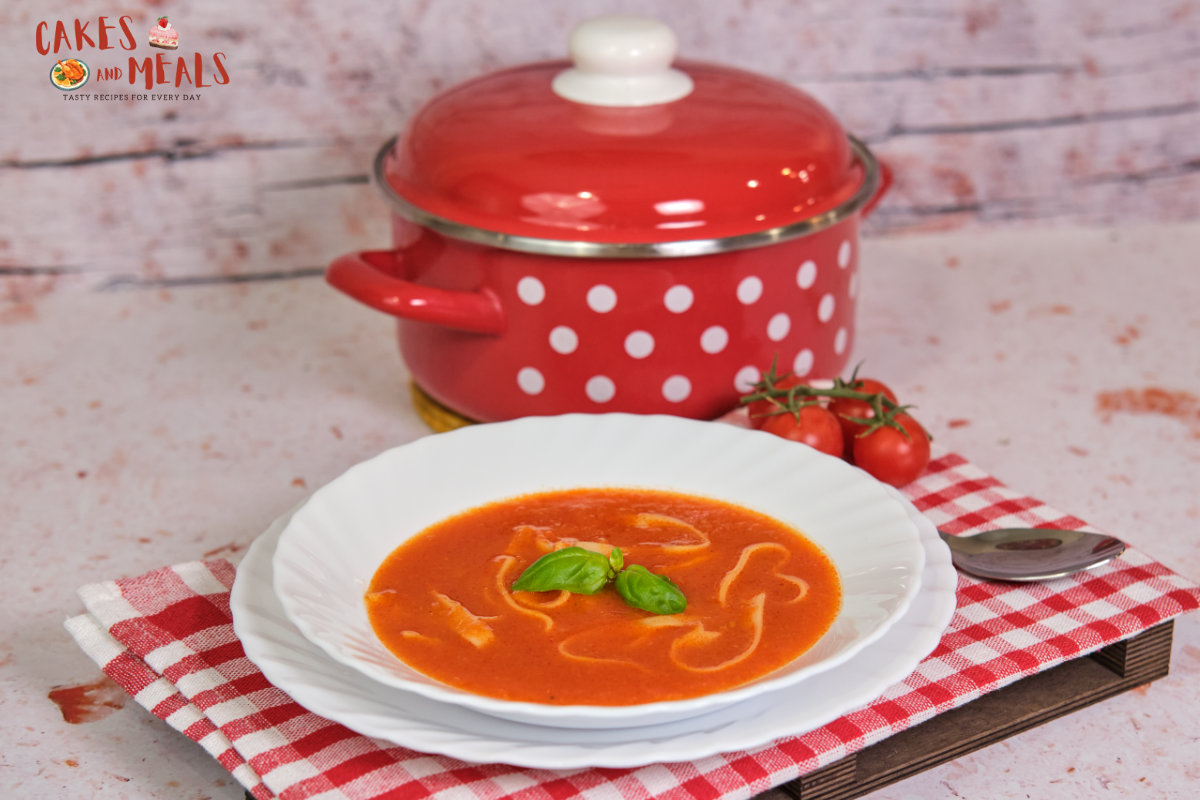 Tomato soup with which no one will be disappointed
In the choice between clear and creamy soups, this one is somewhere in between, but I am convinced that no one will be disappointed by its taste. The basic ingredients used are onion, parsley root and peels, i.e. peeled canned tomatoes, which always give that real, rich and full tomato taste. I'm sure you'll have the same opinion when you try this great recipe that's made to be enjoyed.
All the listed ingredients are chopped during preparation, and the soup made in this way only needs quality pasta. This time I opted for tagliatelle, very fine wide noodles that perfectly complement the full flavor of this soup. But home-made noodles or croutons, whatever one likes, will also be excellent. If you want to thicken the tomato soup a little, you can add a little sour cream, but you don't need too much.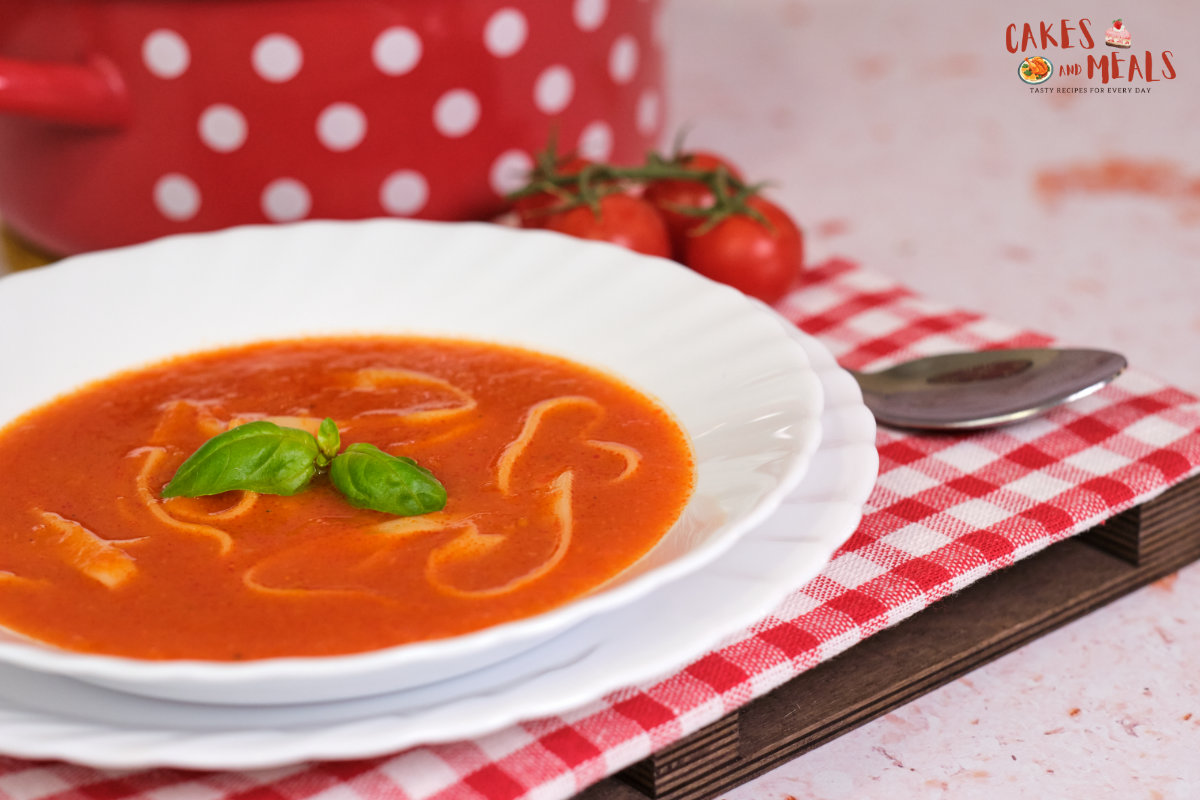 Sign up for free to our YouTube channel HERE, as well to our newsletter to always be among the first to receive our new recipes.
RELATED: If you are looking for more ideas for a delicious lunch, be sure to try the excellent chicken with potatoes and cheese.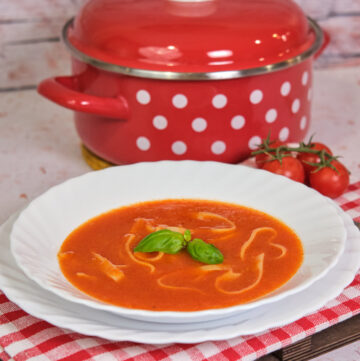 Tomato soup
This is delicious tomato soupwith a superb and rich taste, the best I've tried so far.
Ingredients
1

medium-sized red onion

1.8

oz

of parsley root

2.5

cups

of peeled canned tomatoes

4.8

tsp

of sugar

4.3

cups

of water

salt

pepper

oil for frying

pasta

(as desired)
Instructions
Peel the red onion and cut it into cubes.

Clean the parsley root and cut it too.

In a wide pot on the stove, pour oil to cover the bottom of the pot and heat it.

Add the sliced red onion and parsley root and simmer everything while stirring for 10 minutes on medium heat.

Remove the pan from the heat and turn off the heat.

Then pour the peeled tomatoes and chop them briefly by hand and then with a stick mixer until the end.

Return the pan to medium heat and add sugar.

Mix briefly.

Pour water, mix well and add salt and pepper to taste.

When the soup boils, cook for 15 minutes.

After that, add the pasta to the soup and cook for another 10 minutes until the pasta is cooked and the soup is ready to serve.