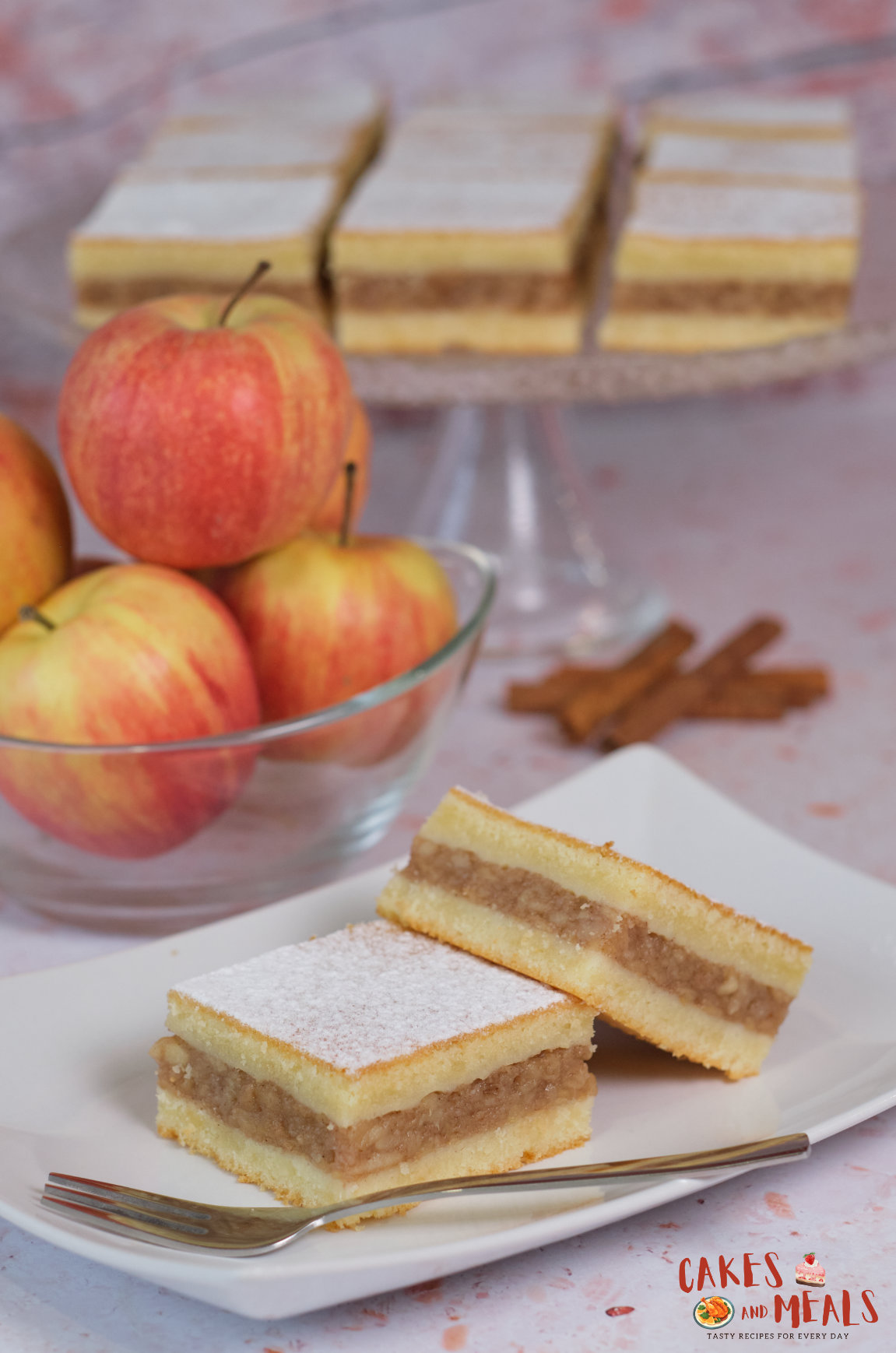 Various desserts with apples have always been among the most popular domestic recipes. One of them that is often made is the old fashioned apple cake, which you will find in some places also called grandma's apple cake. It is extremely simple, so anyone can do it without any problems.
This proven good cake is another one of the classics that our mothers and grandmothers loved to make. When there was no time to make a slightly more demanding recipe, an old fashioned apple cake would be made. And it was always so delicious and good that it would never disappoint anyone, quite the contrary!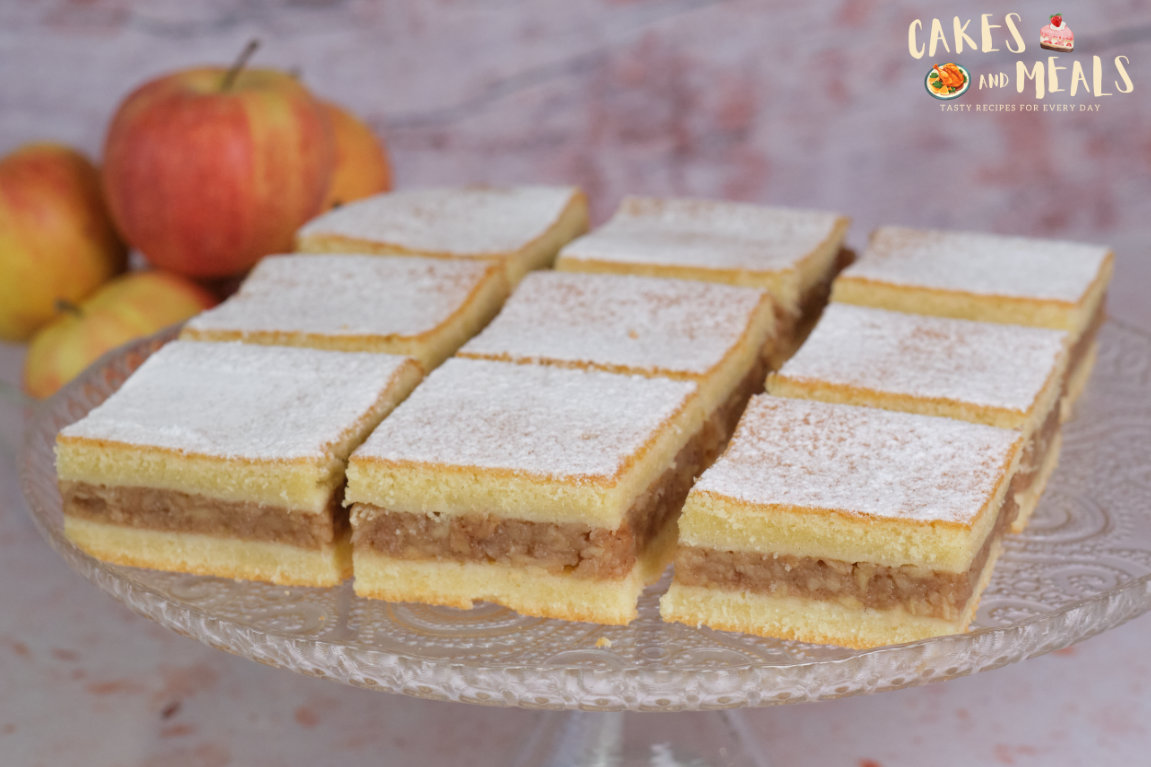 An old fashioned apple cake that is always great
Making it is really simple. The filling is made from apples that are stewed together with sugar and cinnamon, and with a little semolina that absorbs the apple juices. The dough is made quickly and easily, and in addition to the eggs, there are all the standard and always available ingredients such as flour, oil, milk and sugar.
The filling is placed between two layers of dough, just like many other cakes with this fruit. The result is a really irresistible fragrant dessert. This old fashioned apple cake is great warm or cold, and everyone is always happy to eat it, so it will be a hit on any occasion.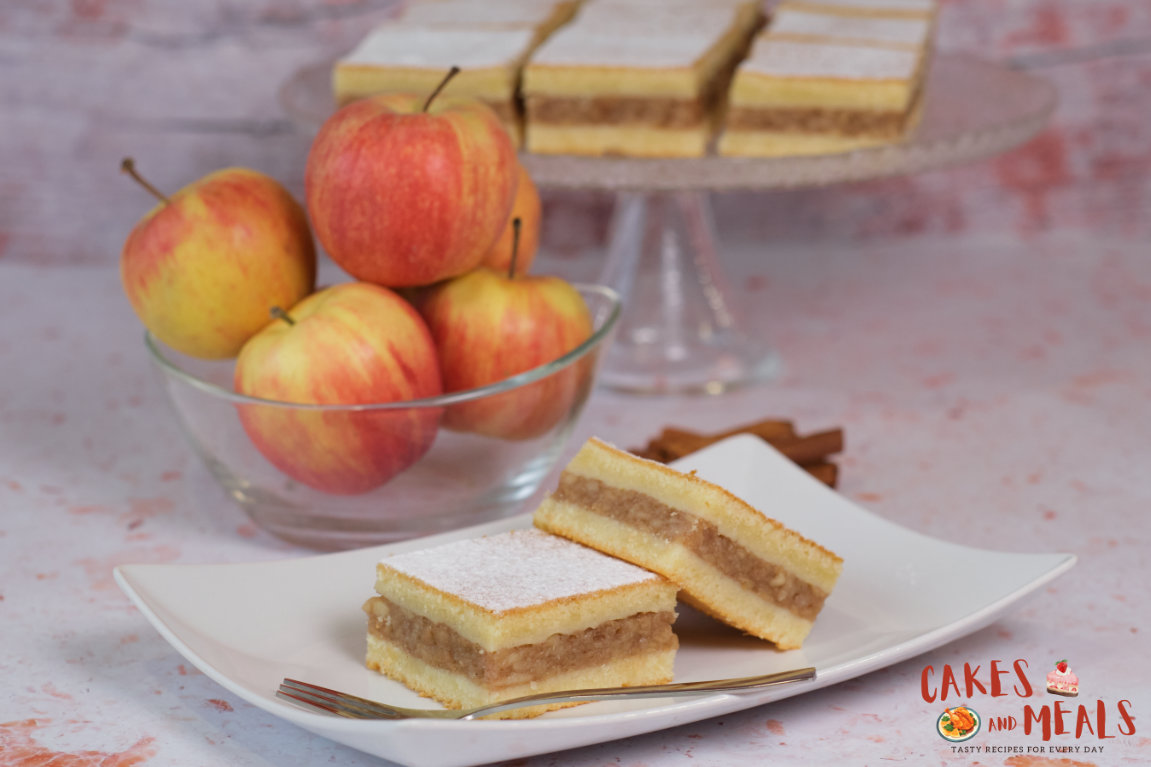 Sign up for free to our YouTube channel HERE, as well to our newsletter to always be among the first to receive our new recipes.
RELATED: If you are looking for more fine old-fashioned recipes, be sure to try the enticing recipe for swiss roll.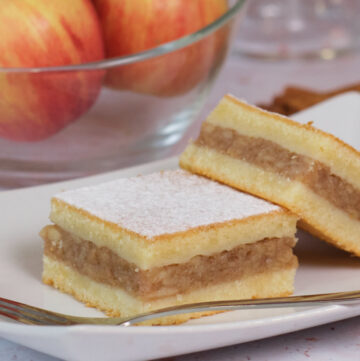 Old Fashioned Apple Cake
Old-fashioned apple cake,which you will also find under the name grandmother's apple cake, is extremelysimple and very tasty.
Ingredients
Biscuit:
3

eggs

7

oz

of sugar

8

oz

of milk

8

oz

of oil

9

oz

of all-purpose flour

2

tsp

of baking powder
Stuffing:
2

lbs

3 oz of apples

3

tbsp

of sugar

1

tsp

of cinnamon

5

tbsp

of semolina
Instructions
First you need to make the filling.

Peel the apples, clean them and grate on a coarse grater.

Transfer them to a pan on the stove, add sugar and cinnamon, then simmer for about 15 minutes.

During stewing, when the apples release their juice, add semolina to absorb the liquid.

When the filling is ready, leave it aside to cool.

In a mixing bowl, break whole eggs, add sugar and mix until the mixture is foamy.

Then pour the oil and mix briefly, as well as the milk.

At the end, add flour and baking powder and finally mix everything well to combine the ingredients.

Grease and flour a 13×8 inch baking pan.

Divide the biscuit mixture into 2 equal parts.

Pour half of the mixture into the pan.

Bake it in a preheated oven at 350 degrees F for 10 minutes.

After that, remove from the oven and arrange the stewed apples and smooth them.

Pour over the rest of the biscuit mixture and bake in an oven heated to to 350 degrees F for an additional 35 minutes.

Sprinkle the cooled cake with powdered sugar and enjoy.