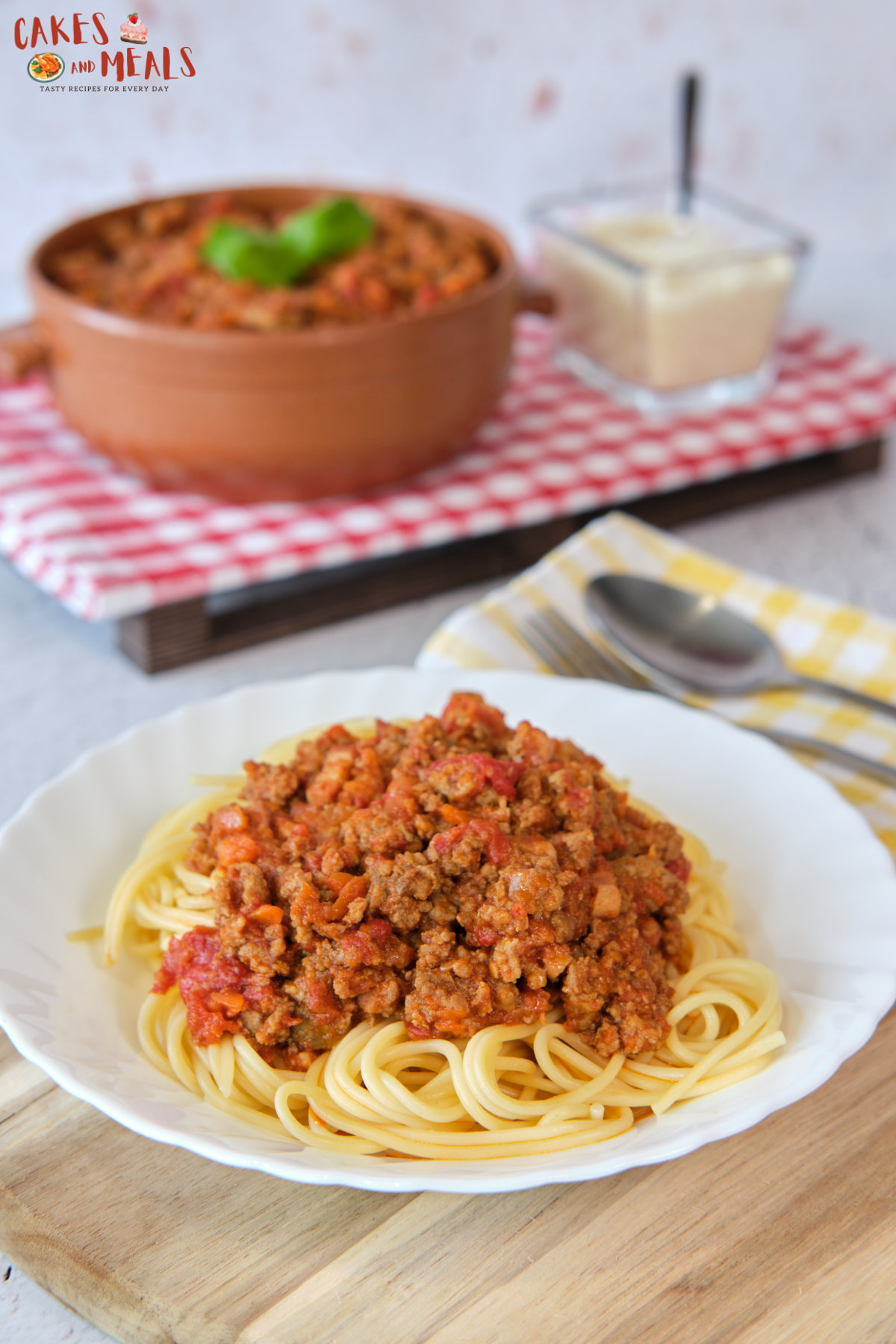 I love pasta in all possible ways. That's why it was only a matter of time when I would publish the recipe for bolognese sauce on the blog. I believe that you will like it made in my way, because it is really very tasty. It is one of my family's favorite combinations for a nice and not too demanding weekday lunch.
I make it according to a tried and tested homemade recipe. With it, any pasta will shine in full glory, and you can use the one you like the most. Of course, it will be especially good with spaghetti, with which bolognese sauce is best served. After all, that's why spaghetti bolognese is such a popular and recognizable dish that almost no one will refuse.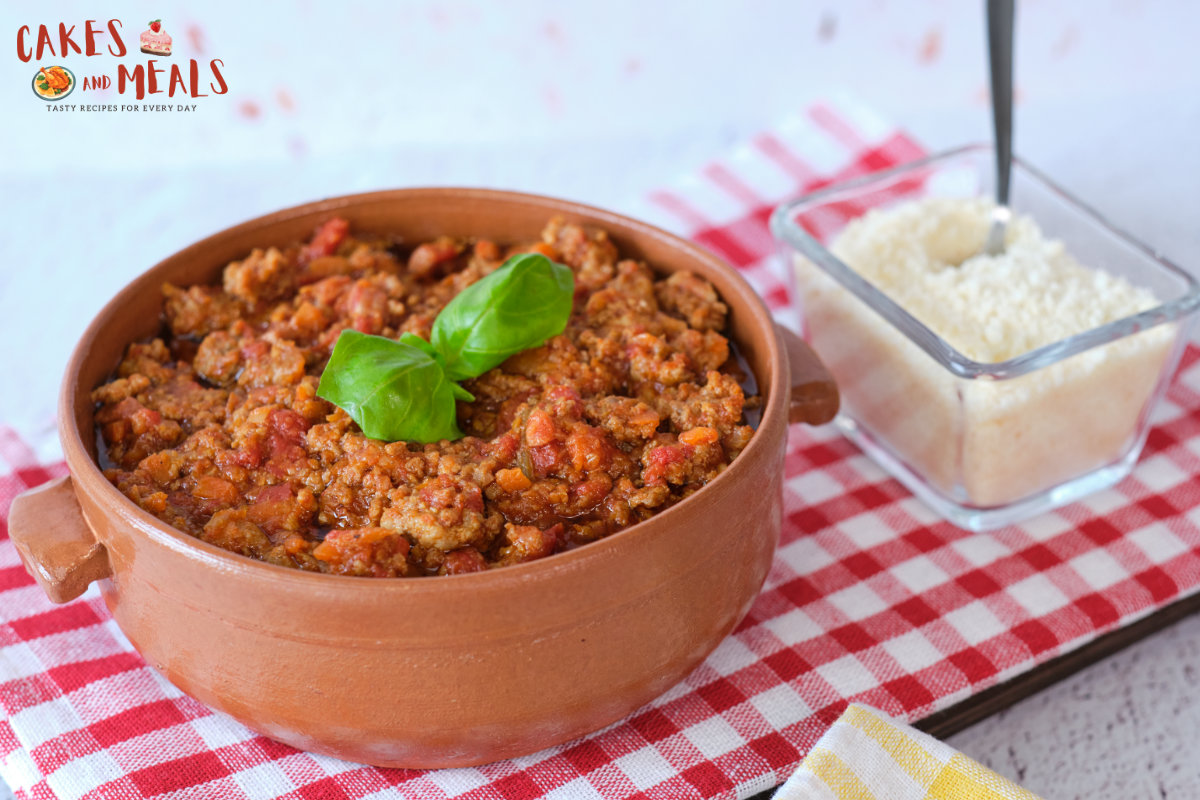 How to make the best Bolognese sauce
A good Bolognese sauce requires, first of all, quality and fresh ground meat, and I use a mixture of pork and beef. I also carefully choose all other ingredients, so I prefer to use olive oil, which gives the best taste. Even if you don't like it, give it a chance, but if you really don't want it, you can take other types of oil.
Although the Bolognese sauce can be made with fresh tomatoes, canned tomatoes will also work well. I also used it in this recipe and it turned out great. Moreover, some chefs such as Jamie Oliver claim that it is arguably the tastiest made this way, and I certainly won't contradict him here.
And finally, the cooking time should be mentioned. In Italy, the traditional version of this dish is cooked for about two hours, but for ordinary everyday preparation, about an hour will be enough. Be sure to try this recipe, I'm sure you'll like it.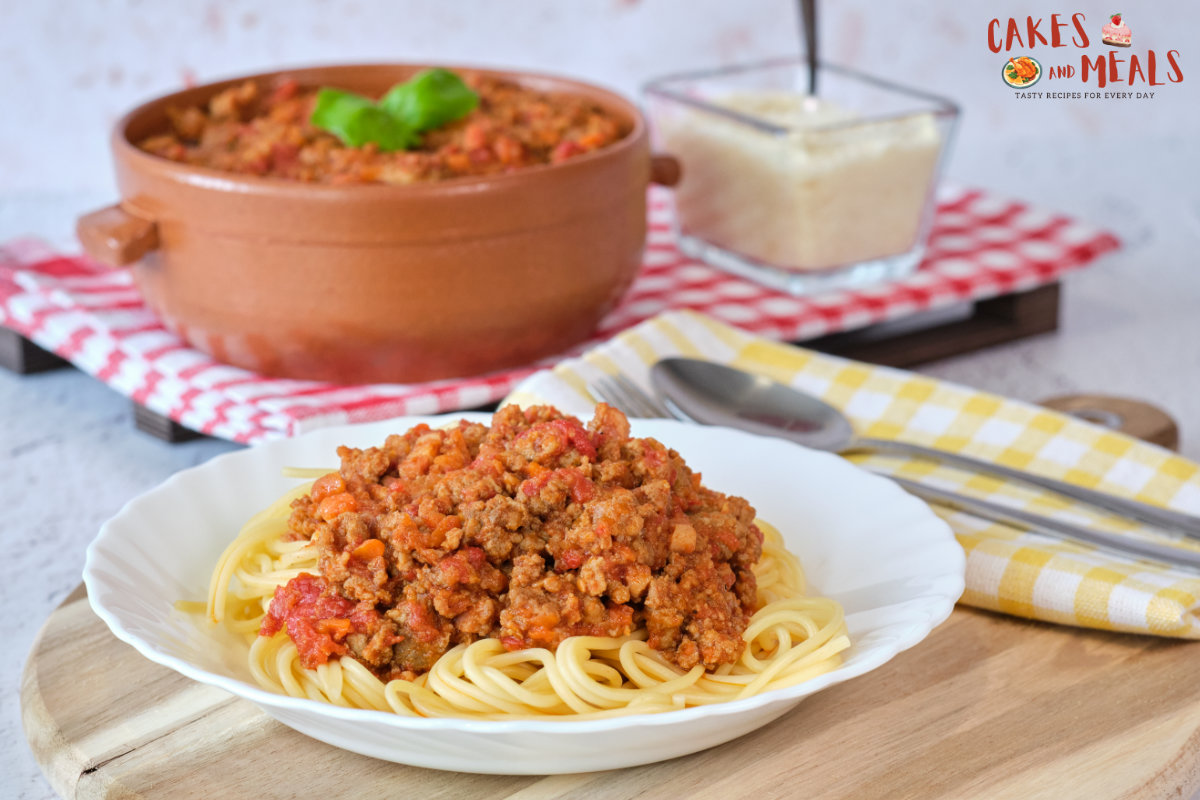 Sign up for free to our YouTube channel HERE, as well to our newsletter to always be among the first to receive our new recipes.
RELATED: If you are looking for more fine recipes of Italian cuisine, be sure to try this fantastic pizza dough.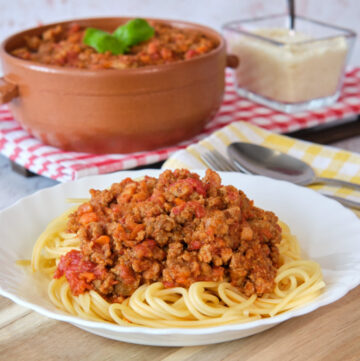 Bolognese sauce
I believe you will like bolognese sauce made this way. It is really very tasty and is one of my family's favorite combinations for a nice weekday lunch.
Ingredients
2

medium-sized sliced red onions

3

cloves

of garlic

2

peeled grated medium-sized carrots

2

chopped stalks of celery

3 ½

oz

smoked bacon

3 ½

cups

minced meat if desired

(I used a mixture of pork and beef)

2

tbsp

tomato paste

2

small cans of pelats

3 ½

cups

water

salt

pepper

olive oil for frying
Instructions
Pour the oil into a wide pan and let it heat up on low heat.

First add the smoked bacon and fry it briefly.

Then add sliced red onion and then garlic.

Stew everything for about 10 minutes.

After that, add the grated carrot and the sliced celery stalk, and simmer for an additional 10 minutes while stirring.

Add the meat and break it into smaller pieces and stir until it loses its light color.

Stew for 10-15 minutes to evaporate the water released by the meat.

Salt and pepper.

Add the tomato paste and stir briefly, then pour in the pelats.

While everything is mixing, gently cut them in half or chop them into several pieces.

Add water, mix everything well and cook for an hour to reduce the liquid.

Towards the end of cooking, taste the Bolognese again and season it with salt and pepper if necessary.

About half an hour after adding the water, heat the spaghetti water in a separate bowl on the stove.

When it boils, add salt and cook the spaghetti according to the instructions on the package.